"At one point, the executive producer, Jim Bell, commissioned a blooper reel of..."
– From Who Can Save the 'Today' Show?
"For his part, Judge Rankin was the fourth judge assigned to the case. The first..."
– My favorite paragraph in a seamy tale about bored rich people fucking other bored rich people. 
"It might sound like a good idea now but, when you explain to Stanford that you..."
– Caity Weaver channels Dear Prudence! 
3 tags
Joel Osteen talks to Arthur Schopenhauer
OSTEEN: Arthur, I want to talk to you about the power of "I am." What follows these two words will determine what kind of life you live. "I am blessed," "I am strong," "I am healthy." Or: "I am slow," "I am unattractive," "I am a terrible mother." The "I am's" that are coming out of your mouth will bring either success or failure. Many times we use the power of "I am" against us. We don't realize...
"[T]herein lies one of the greatest divides between the haves and the have-nots..."
– From "The Age of the Permanent Intern." 
"The second post was written disjointedly, on trains and on strange couches and..."
– The second paragraph of Felix's mea culpa has absolutely nothing to do with why he said something stupid, as evidenced by the fact that he stood by what he said through an extensive public lashing and only changed his position after a private email conversation. And yet, the first link I saw...
The D.C. Metro System Had a Horrific Meltdown Last...
I almost can't believe this:  The next two hours were spent in the dark on the train. An hour in, panic started to set in. In our car, one woman had passed out. We heard people pounding on windows in other cars, we heard glass breaking and people screaming. More than two hours in, folks in our car forced open the emergency door to get some air into the car. Some to actually exited and...
"It's a wonderful irony that one of the most popular sports blogs in the world..."
– Deadspin: An Oral History 
"Frequently, when I travel outside of the USA, my trips to the local..."
– Jeb Boniakowski has made this day great. When I traveled to Azerbaijan in 2004, having never visited a city bigger or more diverse than Orlando, the McDonald's in Baku was a haven of dull familiarity for me, and a pricey extravagance for my host brother.  
1 tag
Why Is Salon Publishing a 9/11 Truther?
Yuck:  What concerns me about the repudiation of the Hookers is that the 9/11 Truthers are being tarred with the same "crackpot" brush. Yes, many of the September Eleventh conspiracy theories are implausible, and too often veer, as conspiracy theories unfortunately tend to do, toward the anti-Semitic. But unlike with Sandy Hook, 9/11 conspiracy theories flow from a scientific fact: whatever...
1 tag
"Maybe when Kennedy has his own personal demons under control he'll be..."
– Doug McVay of Common Sense for Drug Policy dings Patrick Kennedy for his anti-pot crusade. 
Watch
1 tag
Remember this password?
After my grandfather died, his children were privately relieved that he had died first. My grandmother managed not just the household, but their finances, to the extent that when my grandfather wanted to buy a new pickup truck in his early 60s, he felt the need to ask my grandmother, as the cost would be more than his weekly allowance. My grandmother in turn did the math and determined they could...
"Let us set aside the bizarre assertion that marriage has survived until now, as..."
– Amanda Hess on that scary Atlantic story about how online dating is going to destroy all the marriages. 
When can we have a national conversation about...
Der Spiegel:  With seven seconds left to go, there was no one to be seen on the ground. Bryant could still have diverted the missile at that point. Then it was down to three seconds. Bryant felt as if he had to count each individual pixel on the monitor. Suddenly a child walked around the corner, he says. Second zero was the moment in which Bryant's digital world collided with the real...
"While many of Obama's transparency failures concern national security, not all..."
– I wrote a long, depressing thing about Obama's transparency record. You should read it.
"Thousands of man-hours went into designing and implementing a program that was..."
– The story of Romney's incredible GOTV fail in a nutshell.
"For all its intellectual attainments, the Left keeps losing. It simply cannot..."
– Regardless of your politics, Thomas Frank's essay on the failure of Occupy Wall Street is damn interesting.
1 tag
"Schools would count every kind of employment, from getting a job with a top firm..."
– Paul Campos explains why you shouldn't go to law school.
So this is happening today (and for the next week)...
election: Round of applause for last week's Election blog guest editors, BlackBook and MissADelgado. Coming on deck this week we have redoubtable duo Mike Riggs, of Reason, Daily Caller, and Washington City Paper fame; and legendary writer/blogger/editor/political operative Peter Feld. Say hello and make them feel at home. And as always, if you'd like to suggest a guest editor or volunteer your...
My mom has kicked off her new blog with a really...
From "Me and Hamper McBee"  The next day, Tommy gave me a ride down the mountain to the hospital. I went to the reception desk and told the lady there that I'd come to see Hamper McBee. She got on the phone and had a little conversation with somebody, then gave me directions to a ward. Hamper was in one of the beds. He was so pale, so very, very pale, and looked so young and old at...
"The appointment of Roger Hodge as editor of The Oxford American will begin an..."
– Warwick Sabin, publisher of The Oxford American.
Spam Box Band Names, Vol. II
Eat Yourself Skinny Miss Esther Wamian The Interview People  Chan Null  Mercy Dominic  Dinner Tonight  Coverage Hunter Easy Spirit  Spy Camera Original Spacebag From Scripture With Love 
"more than three and a half years later, the macaque is still on the loose. After..."
– What's a Monkey to Do in Tampa?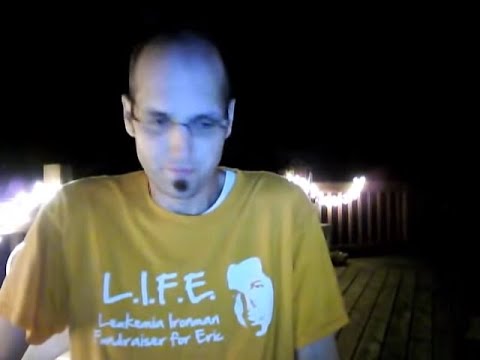 If you need a good cry today, read this. →
"His explanation is that he was remorseful and this is his personal collection..."
– Fake IDs part of 'fantasy life,' Florida man tells police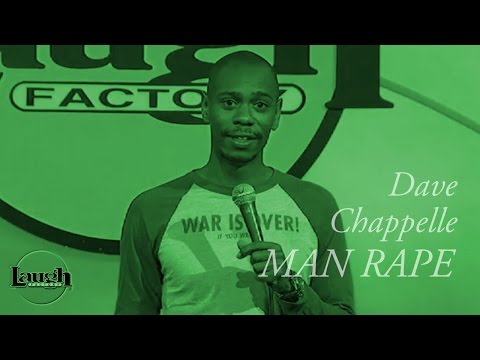 "Dear all, Marc asked me to transcribe the following message to you: Dear..."
– Marc Smirnoff started a website to explain why he got fired from the Oxford American. The explanation is long and incredibly confusing. 
1 tag
"Cisco is the brand name of a fortified wine produced by the Centerra Wine..."
– There is a Wikipedia page for "Bum wine."
1 tag
"When I asked about aspects of his interactions with Rosen, Lehrer provided a..."
– Holy. Shit. 
"HBO is paying Aaron Sorkin millions to dramatize blog posts from two years ago...."
– Aaron Sorkin is why people hate liberals.
1 tag
"The statement 'Jeremy Lin isn't worth $14.8 million as a basketball..."
– Trying to understand why the Knicks let Jeremy Lin walk away from Madison Square Garden
"You can't switch on the TV or go and watch an action movie without hearing..."
– Hans Zimmer on scoring Nolan's Batman trilogy. 
1 tag
"An earlier version of this article used the pronoun 'she' to refer..."
– Correction of the day, via Michael Moynihan.  
"This is an amazing bargain. Great leather. Finest in the world? Probably not...."
– Rich people write the best Amazon reviews. 
Why I'm Leaving T-Mobile After Seven Years
I don't normally write about my customer service experiences—ever, really—but I'm so furious I can hardly see straight, so here goes:  My mother's home in Paige, Texas, burned to the ground during last year's wildfires, and she and her now-husband lost much of what they had—pets, precious belongings, their sense of place.  After couch surfing for a bit,...
"Godless, disrespectful smoking neighbor who never talks to nobody and always..."
– Titan of Trinidad is the best. 
1 tag
Walt Disney Never Meant for People to *Live* at...
From John Jeremiah Sullivan's piece on Disney:  The reality, as Foglesong shows, is that Disney never really meant for people to live permanently at Epcot. In the Disney archives, Foglesong turned up a memo, the Helliwell memo, drafted by one of Disney's lawyers and annotated in the margins by Walt himself, and it makes this point quite plain. Disney crossed out every mention of "permanent...